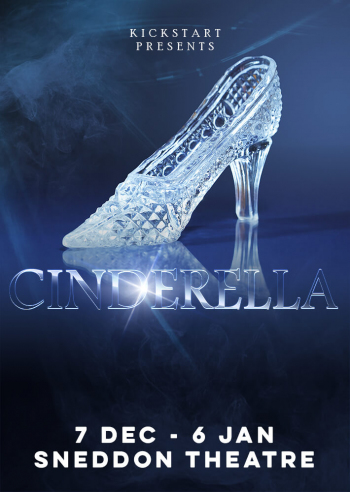 CINDERELLA
7th Dec 2018 - 6th Jan 2019
Starring
Directed by Steven Stead, Designed by Breg King. Choreography - Evashnee Pillay. Starring Darren King, Bryan Hiles, Mthokozisi Zulu, Nathan Kruger, Lyle Buxton, Anne Marie Clulow & Roshanda Lewis.
CompuTicket
Facebook Page
About The Show
Cinderella
7 Dec- 6 Jan
Elizabeth Sneddon Theatre
This year's KickstArt pantomime is a magical, brand new production of everybody's favourite fairy tale about the kitchen maid with the heart of gold, who wins the hand of a handsome prince. With lush sets and gorgeous Baroque costumes, toe-tapping songs, jokes aplenty and masses of audience participation, this is family entertainment at its very best! It is directed by Steven Stead, designed by Greg King with choreography by Evashnee Pillay, and stars Darren King and Bryan Hiles as the Ugly Sisters, Mthokozisi Zulu as Buttons, Nathan Kruger as the Prince, Lyle Buxton as Dandini, Anne-Marie Clulow as the Fairy Godmother, and introducing Roshanda Lewis as Cinderella.
Ticket Prices: R245/R195/R165 (Adults)
R190/R175/R135 (Children Under 12 and Pensioners)
R130 (Schools' Performances throughout)
Previews: R135 Throughout
Book at Computicket www.computicket.com